Are you eagerly looking to find the right content about how to plan a birthday party for adults?
We got you covered…
Birthdays are a celebration not only of a person but the bonds of love, camaraderie, and memories you share.
It takes loads of planning, organizing, and knowing what you want from a beautiful evening with your loved ones.
We say, grab a seat, pick your finest stationery, and buckle up to create the CHECKLISTS for the most fantastic birthday bash ever.
Irrespective of the scale (large or intimate) or nature (formal or with friends & family) of the birthday, pulling off a great party takes planning and dedication.
We are here to help you with the planning part.

1. Plan Ahead for the Birthday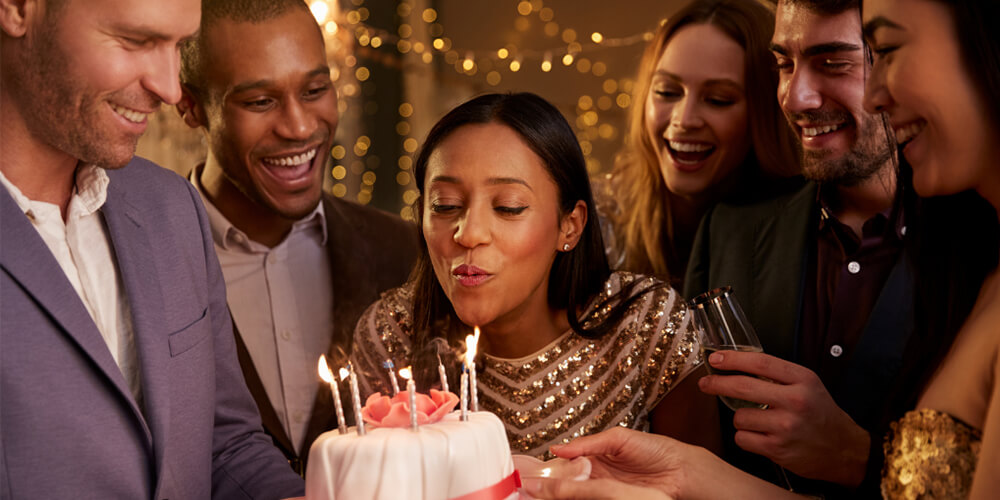 Planning is the key to a stress-free, fun-filled event. Let it begin months before the actual event if it includes booking a venue.
You do not want any last-minute mishaps to ruin the mood for the entire event. Identify what you want to achieve?
Do you want it to be simple and sweet, thrilling and exciting, or a full day of fun-filled activities?
It would be wise to plan the games and songs you wish to play to entertain your guests. Create a list of both indoor and outdoor activities. Are your guests interested in board games? Or would you indulge in a game of paintball?
Maintain a backup for situations where things do not go as planned.
Decide a timeline of tasks you want to accomplish up until the actual birthday.
You require two things to start your planning; budget and scale of the birthday celebration. Once you have decided on these two, you can set the planning in motion.
The birthday planning timeline;
Date & Time: Plan it three to four months in advance if you wish to have a grand celebration. For an intimate celebration, you can plan a month before the birthday celebration.

Guest List: Besides the venue, this is what you decide at the very earliest. Decide who you are inviting three months before the party.

Birthday Venue: Pick the venue that is easily accessible for your guests, ideally two-three months in advance.

Menu: Most likely, the menu options will heavily influence your decision about the venue. Your menu should be finalized one to two months ahead of the birthday.

Décor: It should be finalized anywhere between 5 months to 3 weeks, depending on the scale of the celebration.

Party Favours: Decide about the little gifts you want your guests to leave with three to two weeks before the event.

Invites: The formal invite can wait until a week before the birthday, but reminders and updates should start as early as the planning itself.

Photography: Booking a photographer depends entirely on the time of year and the availability of the professional. More on that later.
2. When Are You Having The Birthday Party?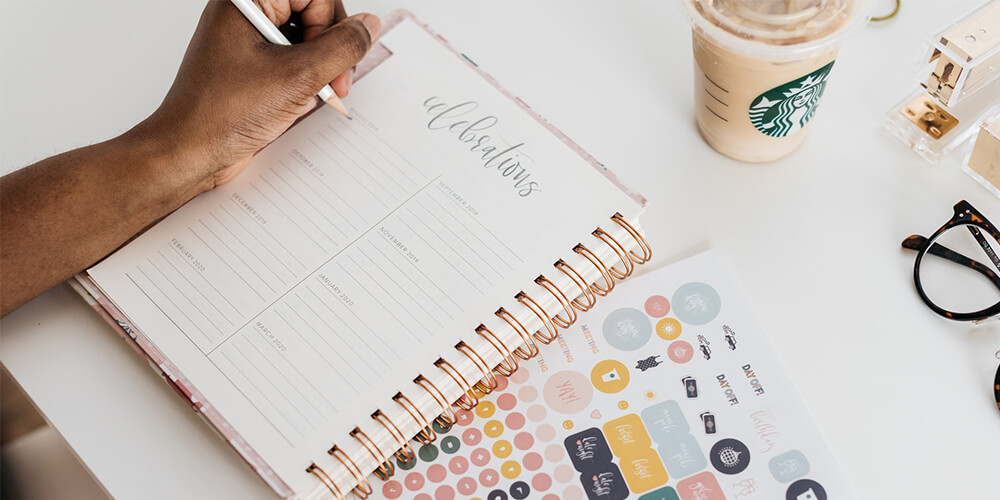 Birthdays fall on a specific date, but the celebration can be moved to a different date to accommodate the guests.
It is easier to attend a party over the weekend than it is at a weekday celebration.
Although birthday brunches can be joyous and all, but how to plan a birthday for adults?
You do that by arranging a lovely dinner where a delightful evening transitions into a beautiful night of carefree chatting, amusement, and merry-making.
Get in touch with your intended guests so they can mark their calendars.
Discuss with friends and family to accommodate their availability. Finalize the date through mutual discussions, making sure no one feels left out.
3. Guest List for the Party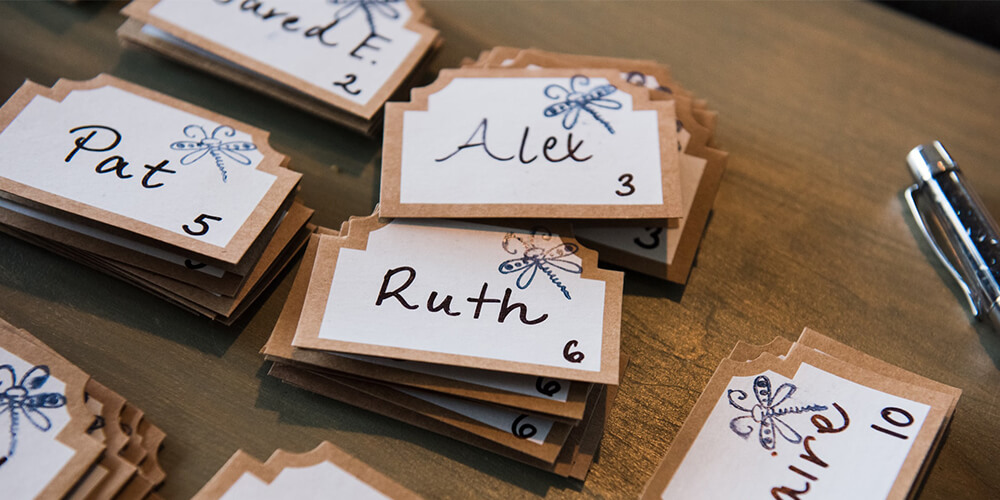 Ask yourself, do you want an intimate gathering of close friends and family members, or do you want a huge celebration in a massive banquet hall?
It will set the tone for the rest of the birthday planning.
Once you finalize how many guests you want, get down to choosing who you want to attend. The reminders from step 2 are key to get the final headcount.
Naturally, you would wish to invite people whose company you enjoy the most.
But there are always outliers, people who may not know many people in attendance. Make sure you have assembled your team to engage everybody in your guest list.
4. Birthday Venue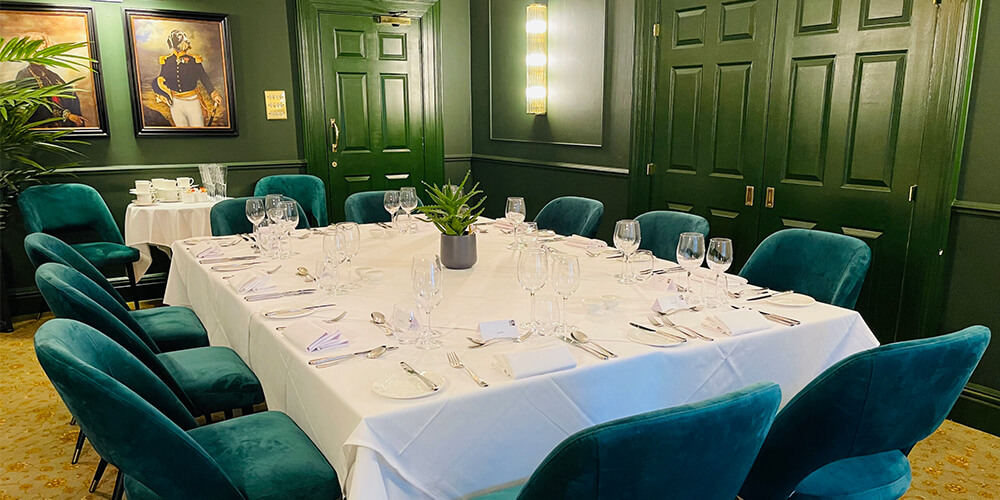 Put a lot of thought and care into deciding the birthday venue.
There are many ways to do it.
You can choose a place that has sentimental value for the birthday guy.
Or it could be something different from what you've always experienced, to try something new and exciting.
If you've followed the steps so far, you have the date and time of the birthday and the guests finalized.
Use this information to scan the venue options. Do you want to host the birthday at a bar, restaurant, or an upscale hotel?
The question "how to plan a birthday party for adults?" pops up because people want to identify how best to incorporate fun into a celebration for adults.
You do so by opting for venues that best accommodate your guests.
Get your guests onboard, or if you prefer, your inner circle. You can also ask for volunteers.
Ask for the kind of ambience most people would enjoy. Make sure to keep the process simple, focused, and fast-paced.
You have to check how early your desired venue accepts booking requests to avoid any disappointments later.
Get this one sorted in a week or two.
Have a list of venues in order of preference and check with them to make your final call.
5. Yummilicious Menu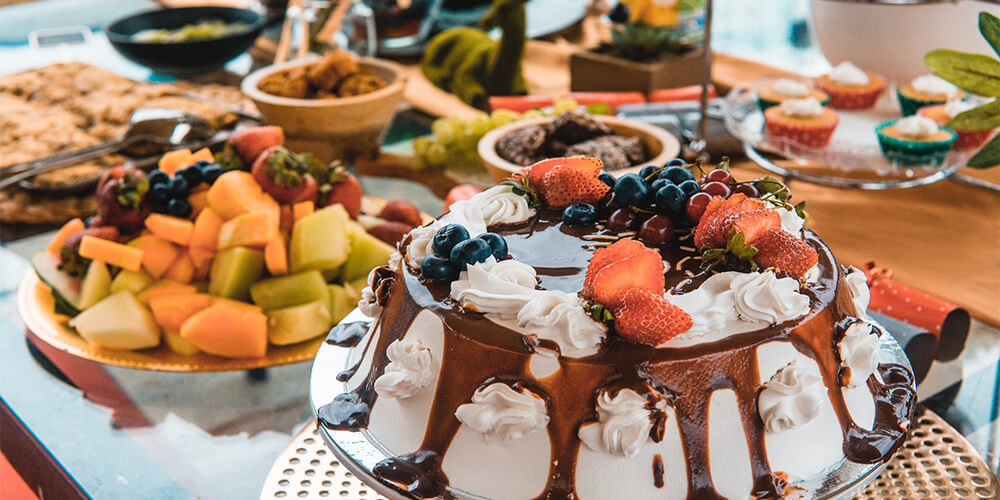 Food brings people together.
They tend to huddle together around a beautifully laid tablescape and strike conversations.
It is the star attraction of any celebration. You can either choose a fancy À la Carte five-course meal or stick to snacks, main course, and desserts format.
You have to decide on four areas of food; snacks, main meal, desserts, and drinks.
Exercise creative freedom with the snacks. You have many options to choose from, cheese boards, sandwiches, finger foods, and dips, or fruits & vegetables.
For the main meal, take a balanced approach.
The person whose birthday you are celebrating is a priority.
Also, think of the taste pallets of your guests. Make an effort to learn about possible food allergies or medical issues; and dietary preferences.
Then consult your caterer or hotel to decide what can enthral your guests.
What is a birthday without a cake?
Or there could be if you are into healthy eating or would choose to swap a birthday cake for scrumptious cupcakes or other desserts.
Again, how to plan a birthday for adults? By opting for the perfect drinks to complement your meticulously planned menu.
6. Décor for Birthday Party for Adults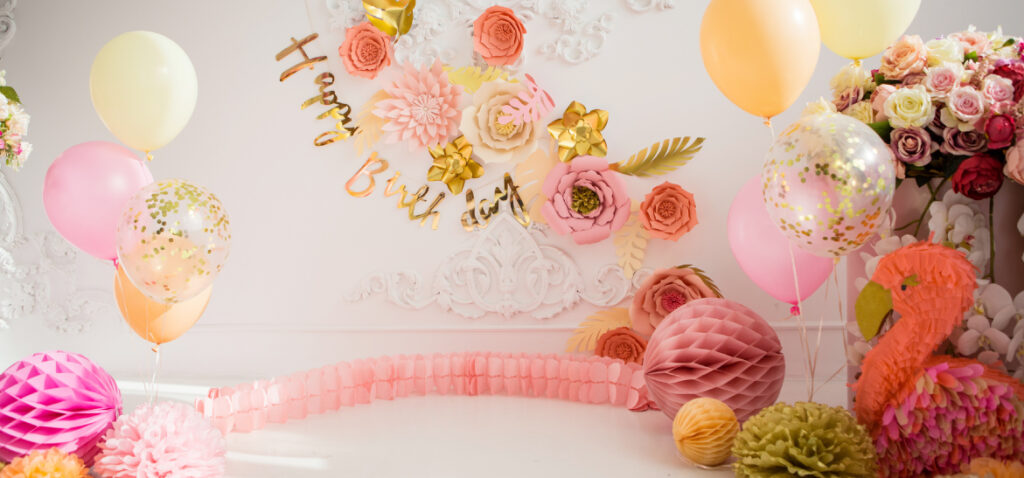 It is your way of making your guests feel welcomed.
One of the best ways to set the mood is to create an ambience for it. You can choose simple and elegant, minimal floral decorations, scented candles, and a soft colour palette.
Drop the traditional garland around the table for elegant décor.
Or you can choose to have a theme party, go Han Solo or Princess Leia with Star Trek, play dress-up with a Victorian theme, choose your favourite television show as a backdrop, or plan a throwback to the fashion scene from your most loved decade.
You can get life-size cut-outs of the famous characters from the shows or movies you choose.
Set up a prop table and add theme-related elements to the overall décor.
Have a perfect lineup of music to go with your party.
You can opt for jazz, hip-hop, or pop music, depending on your theme.
Make the most out of the opportunity, laugh your heart out, dance away and have the best time of your life.
7. Party Favours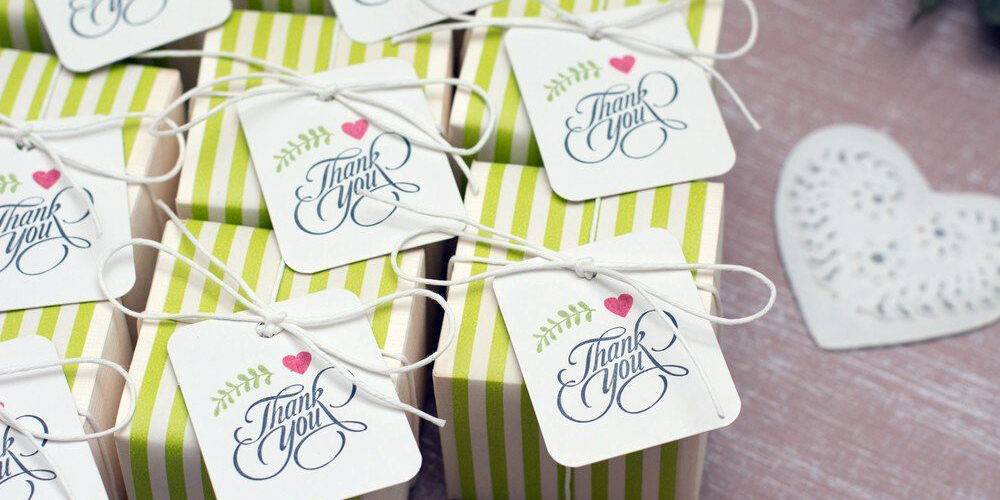 It is optional.
Some of you may feel like this is something people do for kids' birthday parties, and that's fine.
Don't go for something you don't feel like because people tell you to do so.
Others would like their guests to have a keepsake from their celebration.
Think about how you want the guests to remember the birthday party.
You can creatively wrap homemade cookies, give away mini-chocolates or mini-drinks, or go for personalized items like mugs, keychains, or decorative items.
You can choose to set up a table for keepsakes at the main venue or near the exit.
Guests can either pick them up as they walk into the venue or before leaving.
You can also hand them out yourself to make the guests feel special.
8. Invites for the Birthday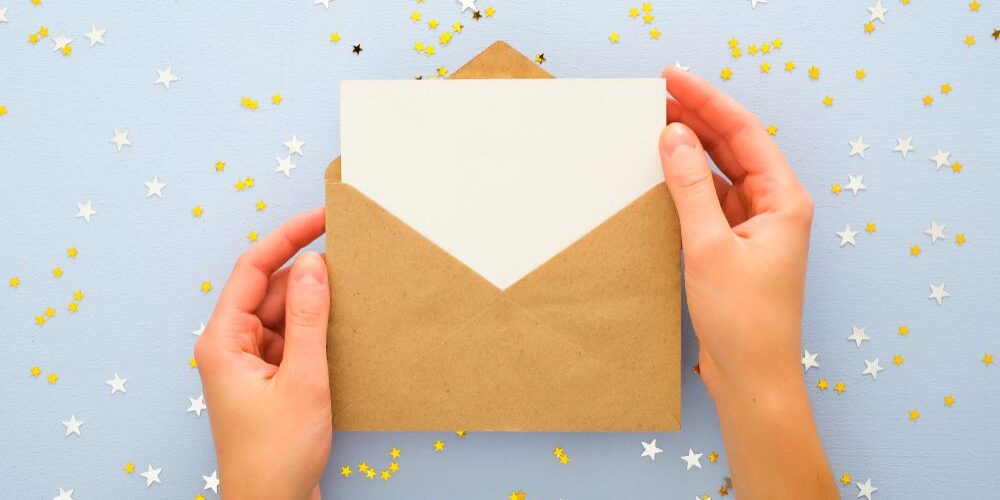 For a lavish and grand birthday, you'd wish to send formal invites.
If You are having a themed birthday party, let the invites set the expectations for the celebration.
If it is an intimate event, borrow the services of creative friends and family members and raid a crafts shop for creative invitation cards.
Let the tech-savvy among you shine through to create beautiful comic invites…
For small-scale celebrations, you can choose to forego the formalities. Instead, send well-structured, clear & concise invitations via text messages.
Request acknowledgement in such a case and follow up with a call if you do not receive one.
Remember the final invites should reach a week before the birthday party.
Remember the final invites should reach a week before the birthday party.
But your guests should be engaged early on. RSVP to the guests at least a month in advance to make sure everything goes according to the plan.
Check back once you send the formal invitation. It is a good idea to send google-imbedded directions to the venue for the sake of convenience.
9. Finally the Birthday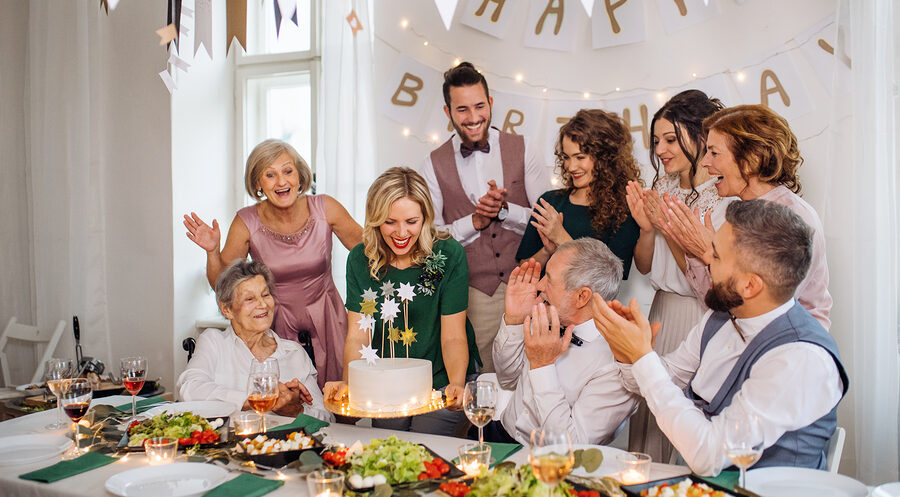 Let the party begin.
Sort your party gear a day or two before the event. Review the items on your checklist, markdown each milestone achieved.
On the day of the party, let loose and enjoy.
Your people have your back. A memorable evening awaits you.
Share the tiny details, peek into the main party before it begins. Make the most of the social media and closed-circle groups on the day.
Get everyone excited.
Welcome your guests with beautiful smiles and warmth.
Entertain them with your favourite party games, food, and heart-to-heart chatter. Let the presents pile up on the designated table.
Fill the room with laughter and joy. How to plan a birthday party for adults? Plan it with love and package joy in it; because that's what matters the most.
10. Pictures and Wrap-up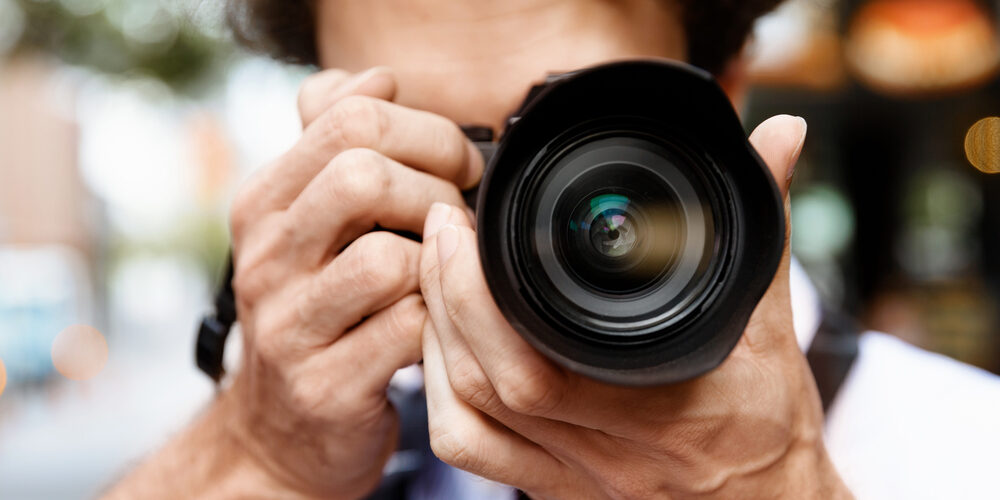 You want something to look back at and reminisce about once the birthday party is over.
Properly plan the photography part.
Do you want a professional photographer, or would you rely on someone in your close circle to do the job?
For professionals, ask for recommendations from friends, and if viable, from the hotel staff; where you are hosting.
Photographers are busy.
Getting hold of the one you admire the most can be difficult around the holiday season.
If the party you are planning; coincides with a holiday, contact and book the photographer well in advance.
You can discuss your party theme or décor with the photographer to give an idea about the kind of pictures you want.
Arrange for a photo booth; your guests will love that.
Party props can be handy around a photo booth. And if you don't want to hire one, get down to DIYs.
Explore Pinterest and Instagram for easy and fun DIYs. Complete your DIY photobooth a week before the event, which means explore the craft supplies roughly three weeks before the party to leave room for re-dos.
The End
It is all we have in our practical guide about "how to plan a birthday party for adults".
The main idea is to have pre-planning.
Consult the people you trust, explore and then go with your gut feeling or systematically choose if that suits you.
Besides the main issues like date, venue, and guest list, our planning checklist is not inexhaustible.
Make amends, customize and update as you go along.
It will help you approach a birthday celebration in an organized way. But it does not promise that you will always be in control.
Things can sometimes not go to plan; let it be.
Enjoy the process as much as you want to enjoy the day.