Seamless Conferencing in Serene Surroundings

In Warwickshire's countryside, our venue offers an inspiring setting for Meetings & Conferences.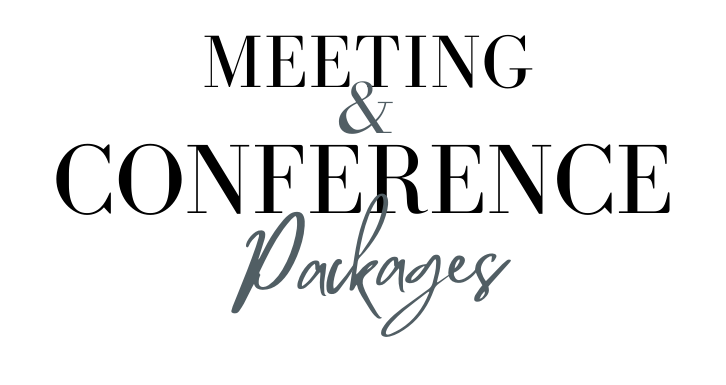 Welcome to our refined Conference and Events Packages.
Whether you are organizing a conference, seminar, or any other corporate event, we offer a comprehensive range of services tailored to meet your exact needs.
Our commitment to excellence ensures that every detail is taken care of, allowing you to focus on what matters most – your event's success.
Unleash the potential of your conference with our thoughtfully designed packages. We understand the significance of a seamless experience, and our offerings reflect just that.
Call 01564 783972 (option 2)
Day Delegate Rates
Ideal for a productive day filled with inspiration and collaboration, our Day Delegate Rates provide outstanding value for your conference. Take a glance at what's included:
Lunch Options: Treat your guests to a delightful culinary experience, including our popular Buffet Selector 1, featuring a tempting array of dishes. Alternatively, enjoy a Selection of Sandwiches and Chips that will satisfy even the most discerning palates.
Teas & Coffees Included: Keep your guests refreshed with our thoughtful selection of hot beverages. Three servings of tea & coffee throughout the day are included in our day delegate package.
Chef's Treats: Each serving of tea and coffee will be accompanied with a selection of Chef's Treats
Minimum Numbers: may apply.
We take pride in offering exceptional value by incorporating the room hire into the delegate rate. This way, you can focus on the content and networking opportunities that drive your event forward.
Our flexible timings ensures a smooth start, providing ample time to conclude your conference.
Call 01564 783972 (option 2)
24hr Rates
Elevate your conference experience by opting for our 24hr Rates. Perfect for those seeking both accommodation and conference facilities. This package is designed to surpass your expectations.
For Up To 22 Bedrooms:

Accommodate up to 22 delegates comfortably in our well-appointed bedrooms, based on single occupancy. Each delegate can enjoy the privacy and comfort of their own space.

Double Occupancy Rooms

are available, subject to a supplement charge and availability.

Use of Conference Room

: Enjoy exclusive access to our state-of-the-art conference room on the day of arrival OR the day after.
Dinner:

Indulge in an exquisite dining experience with various options available to suit your preferences. Experience the privacy of a private dining setting upon request.

Lunch Options:

Our offerings are designed to delight, and lunch is no exception. Choose from a selection of buffet options, served to your meeting room at a time which fits with your agenda.
Teas & Coffees Included:

Our commitment to keeping your guests refreshed continues with three servings of tea and coffee throughout the day, accompanied by an indulgent selection of chef's treats.


Dinner:

Our culinary team will serve a sumptuous 3 course dinner in your conference room on the night prior to the conference or on the day of the conference, coinciding with the night of your accomodation.


Minimum Numbers

: may apply.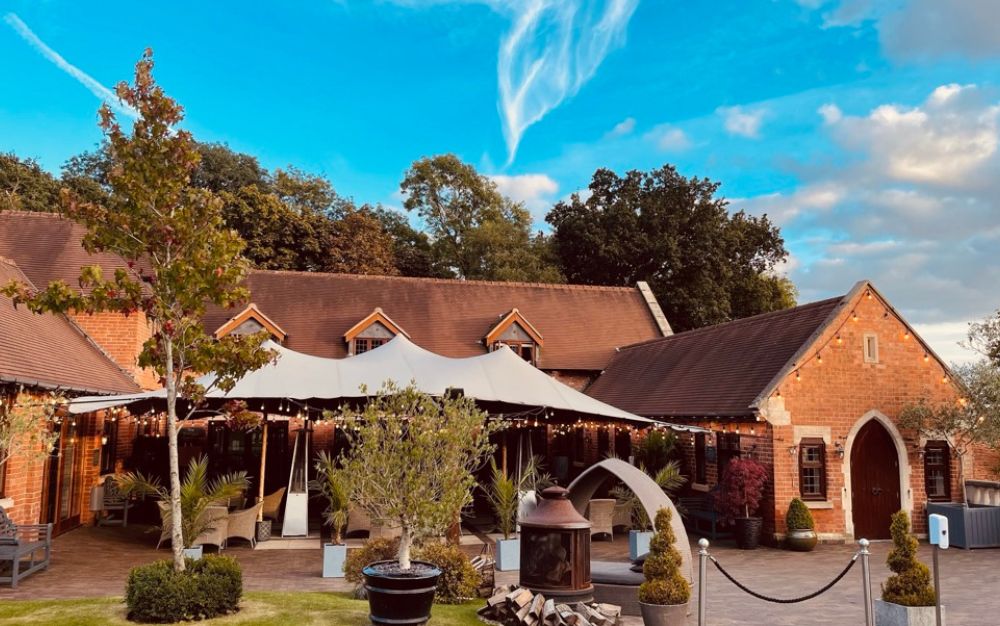 The Stables Venue
The Stables function venue is located in the beautiful Warwickshire countryside, surrounded by picturesque gardens and landscapes.
Guests can enjoy the natural beauty of the surrounding grounds while indulging in a delicious meal.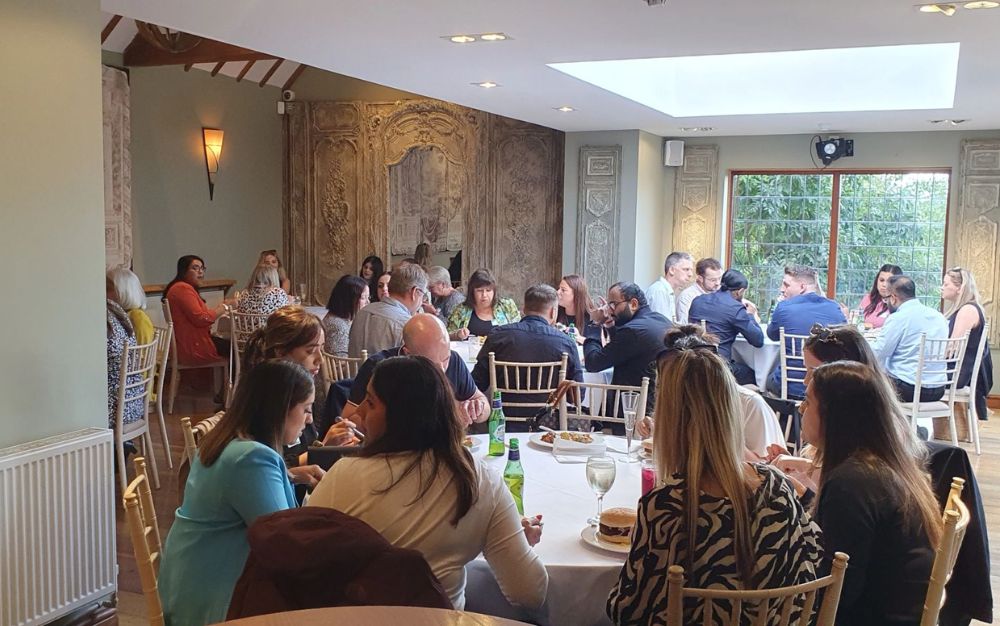 Corporate Event in the Stables
At The Stables, we can host a variety of events, including sunday brunches, company parties, weddings, corporate events, birthday parties, funeral receptions, anniversary parties, or even workshops.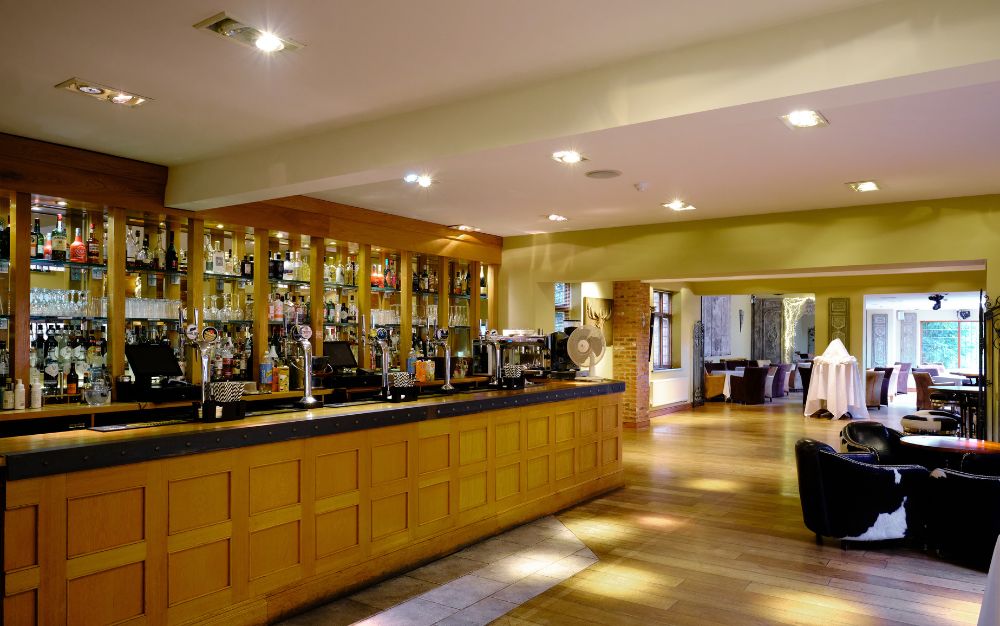 The Stables Bar
It's elegant and warm interior is the perfect backdrop for any event, from intimate gatherings to grand occasions.
Call 01564 783972 (option 2)
Small Meetings
(Less than 10 Delegates)

For more intimate gatherings that require personalized attention, our Small Meetings package offers flexibility and customization to meet your unique requirements.
Bespoke Packages:

Tailored to your specific needs, our bespoke packages ensure every aspect of your small meeting is meticulously planned.
Charge All Items Individually:

We understand that each element of your meeting holds importance. Therefore, we charge items individually to provide transparency and flexibility.
Room Hire:

Our well-appointed meeting rooms are available for hire, allowing you to create a professional and conducive environment.
Teas and Coffees:

We offer a range of refreshing tea and coffee, served per person, ensuring everyone stays energized and focused.
Lunch:

Enjoy a delectable lunch experience in our Kingswood restaurant. Lunch reservations will be made and served in the restaurant. We recommend pre-ordering lunch on arrival to streamline the dining experience.
At our venue, we understand the significance of your event, and our dedicated team is committed to delivering excellence at every step. From state-of-the-art facilities to exceptional service, we ensure that your conference or small meeting is a resounding success.
Contact us today to explore how our Conference and Events Packages can transform your next event into an unforgettable experience. Our team of experts are ready to assist you in planning and executing a seamless event, leaving a lasting impression on your attendees.
The Hopwood Room
An intimate room, perfect for 2 – 14 delegates. Its dark green theme with large paintings and adaptable lighting, makes it a popular room for both family gatherings and smaller meetings. Traditional and quaint décor with secondary light from large glass double doors, located on the ground floor.
The Earlswood Room
A spacious and attractive room. With its large paintings and dark blue walls, this is the perfect space for 6 – 20 delegates. This is a gracious room that is popular for both daytime and evening events.
Plenty of light both from large, full-length glass windows and its own glass double doors out towards the grounds.
The Packwood Suite
A neutral, airy theme, complemented with stunning décor provides a perfect function space for larger gatherings. This beautiful room has its own private terrace and bar. Use for a conference for up to 100 delegates (layout dependent) or for a larger party with banqueting for up to 140 delegates. Full-length windows, skylights and several glass doors make this a light and luxurious space.
Call 01564 783972 (option 2)